Allowing for Transitions
| Titus O'Bryant
Doesn't it seem like the space between "what was" and "what's next" makes us uncomfortable? Maybe that's the reason we fill every empty or quiet moment with noise and activity—a glance at our phone between conversations, checking email between appointments, aimless activity between major life changes. The in-between quiet spaces of life create disquiet in us. However, our transition moments (the big and small ones) can become a place where we discover the presence of God in our lives. How could you create space in your transitions for God to shape your soul?
If you're new, have a prayer request or want to explore ways to connect, text LPCONNECT to 97000
Upcoming events and ministry updates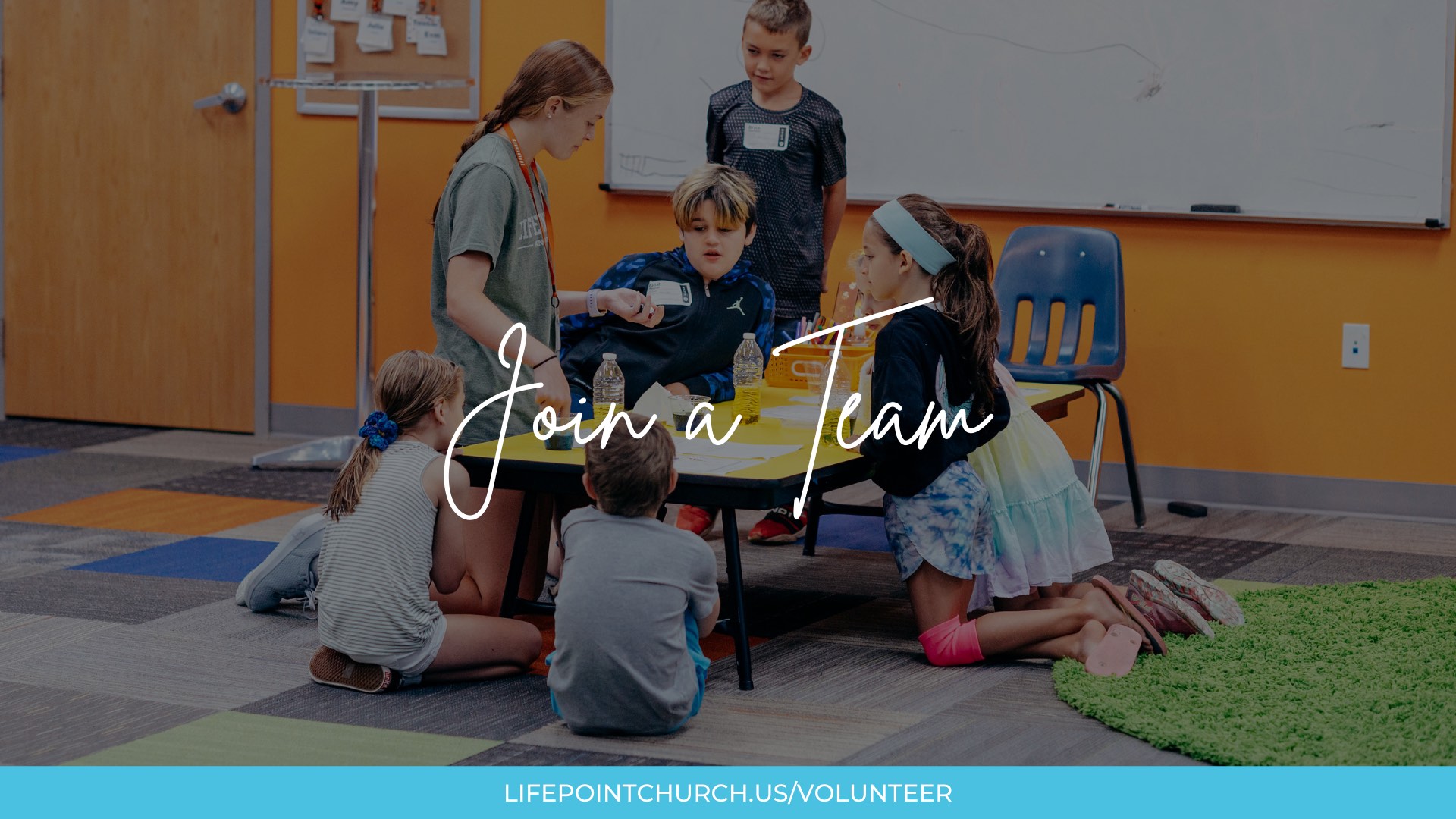 LOOKING FOR A PLACE TO BELONG?
Join a team – we've been waiting for you! God has uniquely shaped you with specific skills and passions. When you join a team, you can use your time, talent and gifts to influence others to find and follow Jesus. Plus, joining a team is a great way to get connected!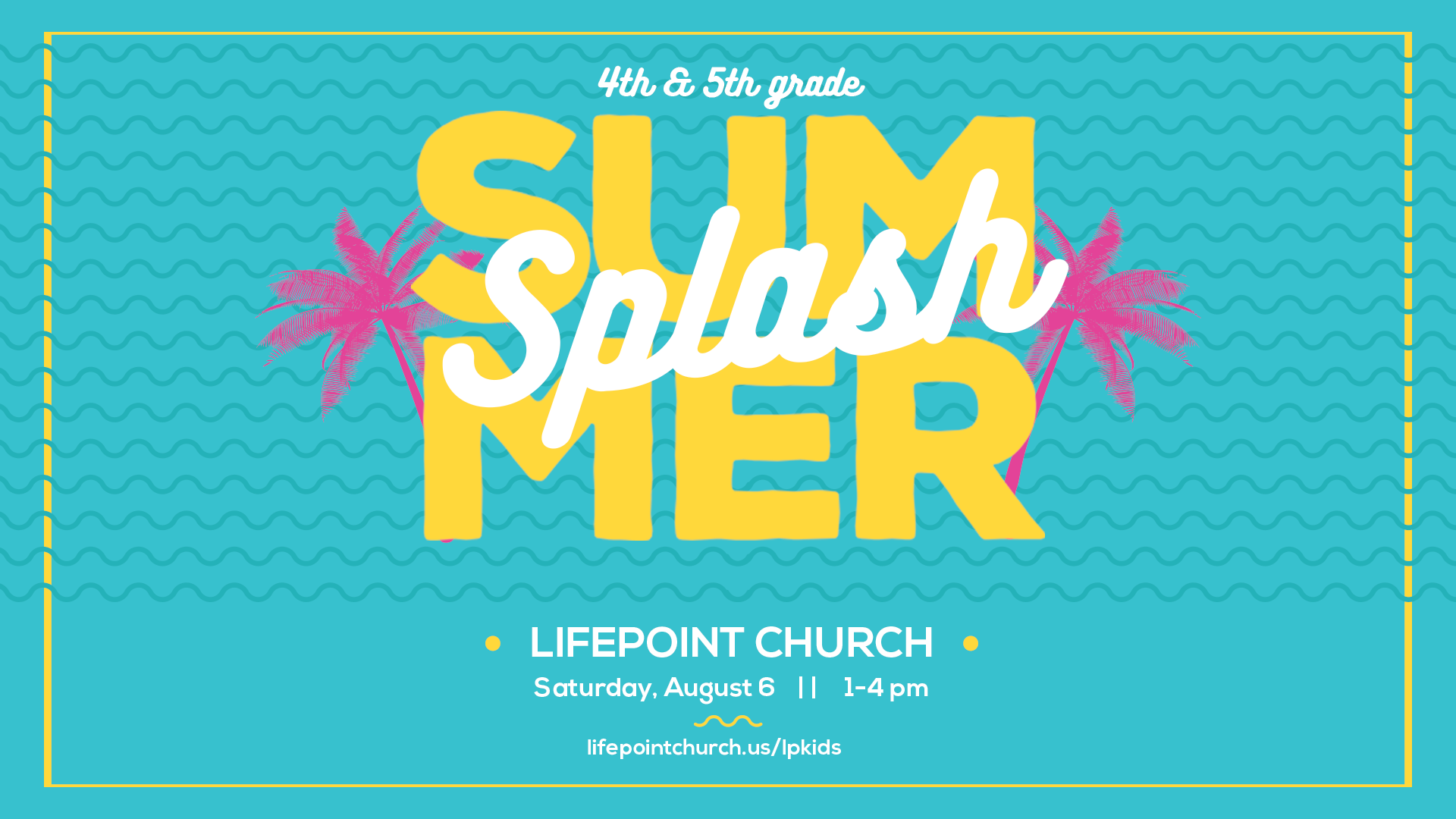 LET'S BEAT THE SUMMER HEAT!
All rising 4th and 5th graders are invited to
Summer Splash
— a fun and FREE afternoon of water slides, water games, snacks, sunshine, friends, and fun!
Invite a friend (or three!) and join us in the LifePoint backyard on Saturday, August 6, 1-4 pm.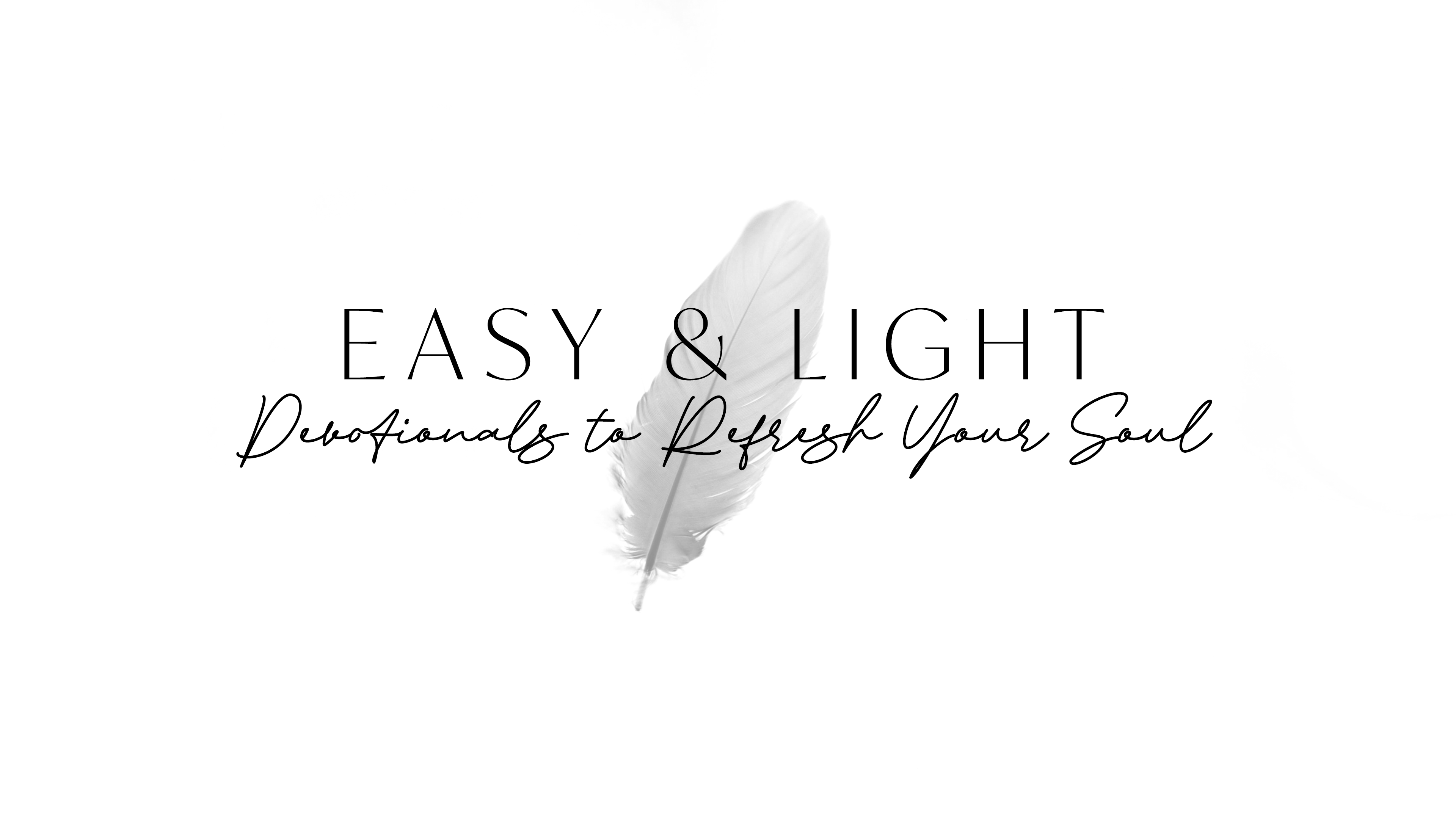 Don't Miss Our WEEKLY Devotional
Need some words of inspiration and encouragement? Each Friday, volunteers from our LifePoint writing team share a devotional as part of our weekly Prayer Newsletter. Full of personal stories and biblical truths, these devotionals will refresh your soul!
WE CAN'T WAIT TO MEET YOU!
Connecting at a new place is a huge first step toward feeling at home. It can be a little intimidating if you don't know where to start.
We'd love to get to know you better and help you get connected! If you visit on the weekend, fill out a Connection Card and bring it to the Welcome Desk. We'll have a gift waiting for you! Or, you can simply connect with us online. Click the button or text LPCONNECT to 97000.
THANK YOU FOR GIVING GENEROUSLY
received fiscal year to date
annual budget
(fiscal year ends aug 31, 2022)