From the Inside Out | Joe Duke
To be spiritually healthy is to be thriving in your desire to pursue Jesus and walking in the strength of the Holy Spirit. But spiritual health is tricky. We might be so obsessed with looking good outwardly that we fail to pay attention to what's going on inside us. No wonder Jesus addressed the outwardly religious of His day with a scathing indictment. "Hypocrites," He said. It's not enough to just play the part outwardly. Spiritual health works from the inside out.
If you're new, have a prayer request or want to explore ways to connect, text LPCONNECT to 97000
Upcoming events and ministry updates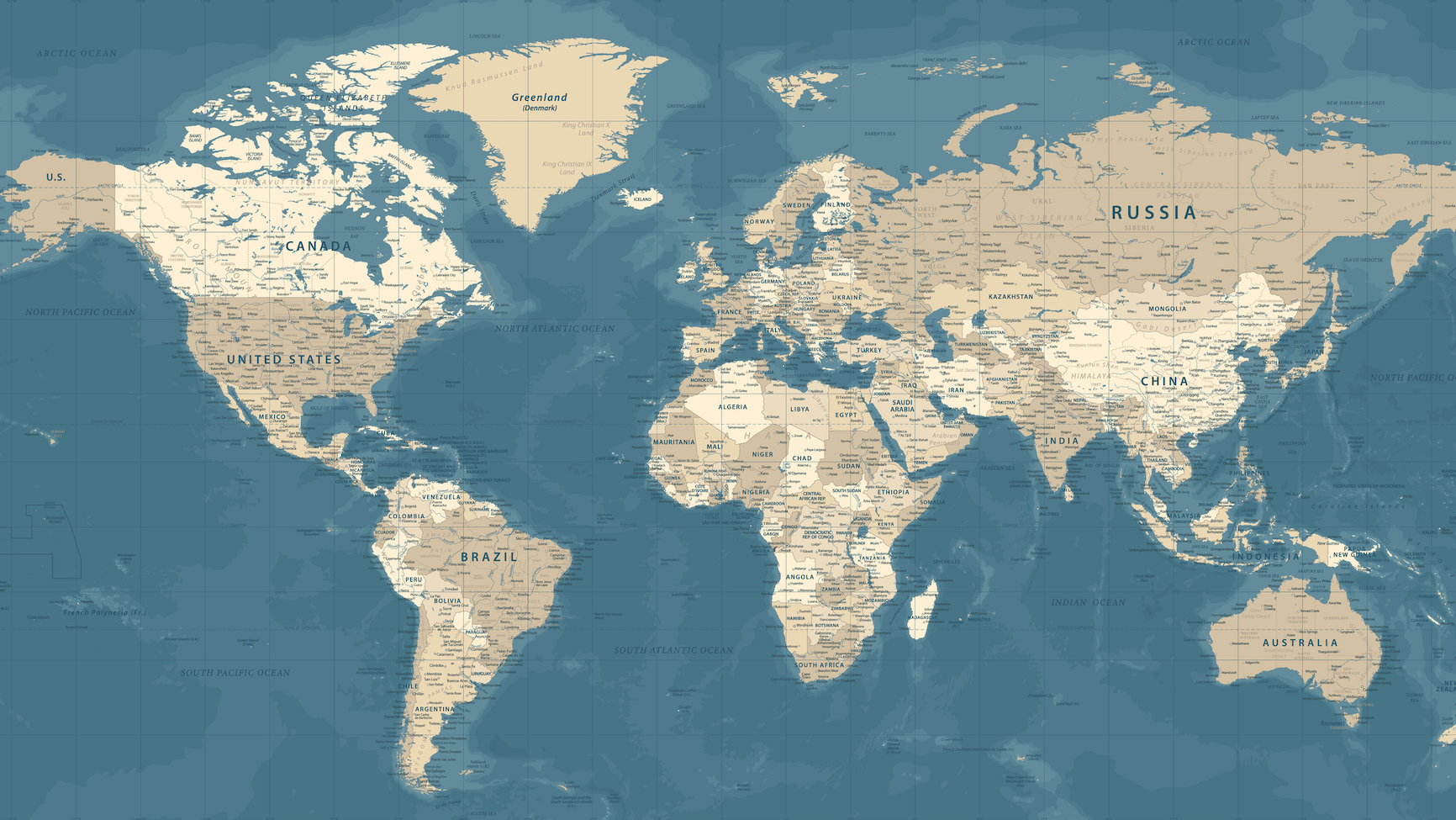 DID YOU MISS YOUR GO BAG?
Normally, summer is when we send teams to visit our global partners. This year, since we can't go visit them, we're bringing a piece of our Global Outreach partners to you! For June – it's Guatemala & Haiti! Pick up your GO Bag in the lobby. Or, fill out the form and we'll send one to you!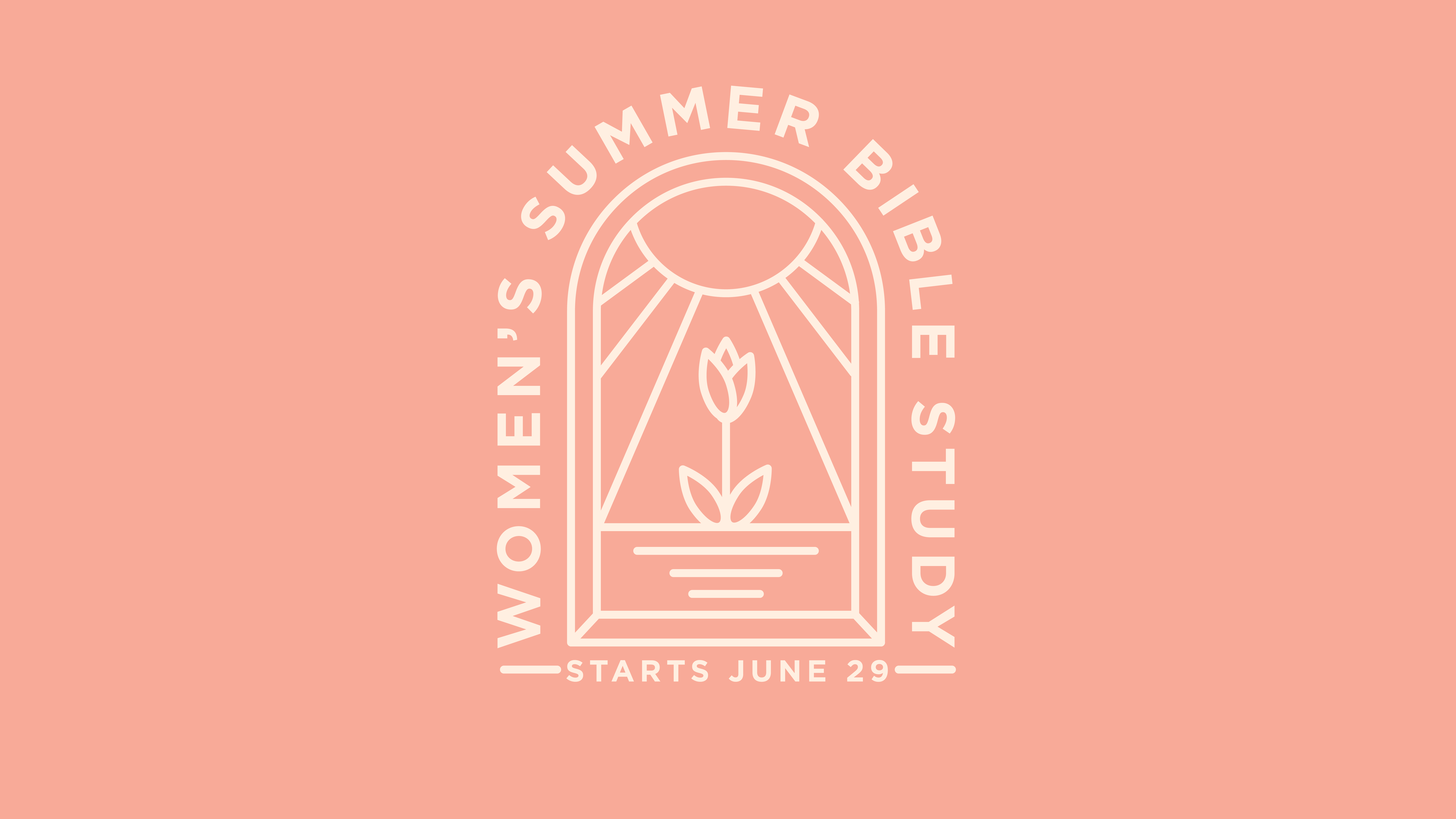 WOMEN'S SUMMER BIBLE STUDY
This summer, our Women's Ministry will be studying Jonah, a book full of God's patience, presence and provision. This six-week study will allow you to see God's patience in your own life much the same way you see His patience with Jonah. Study begins Tuesday, June 29, with virtual and in-person options.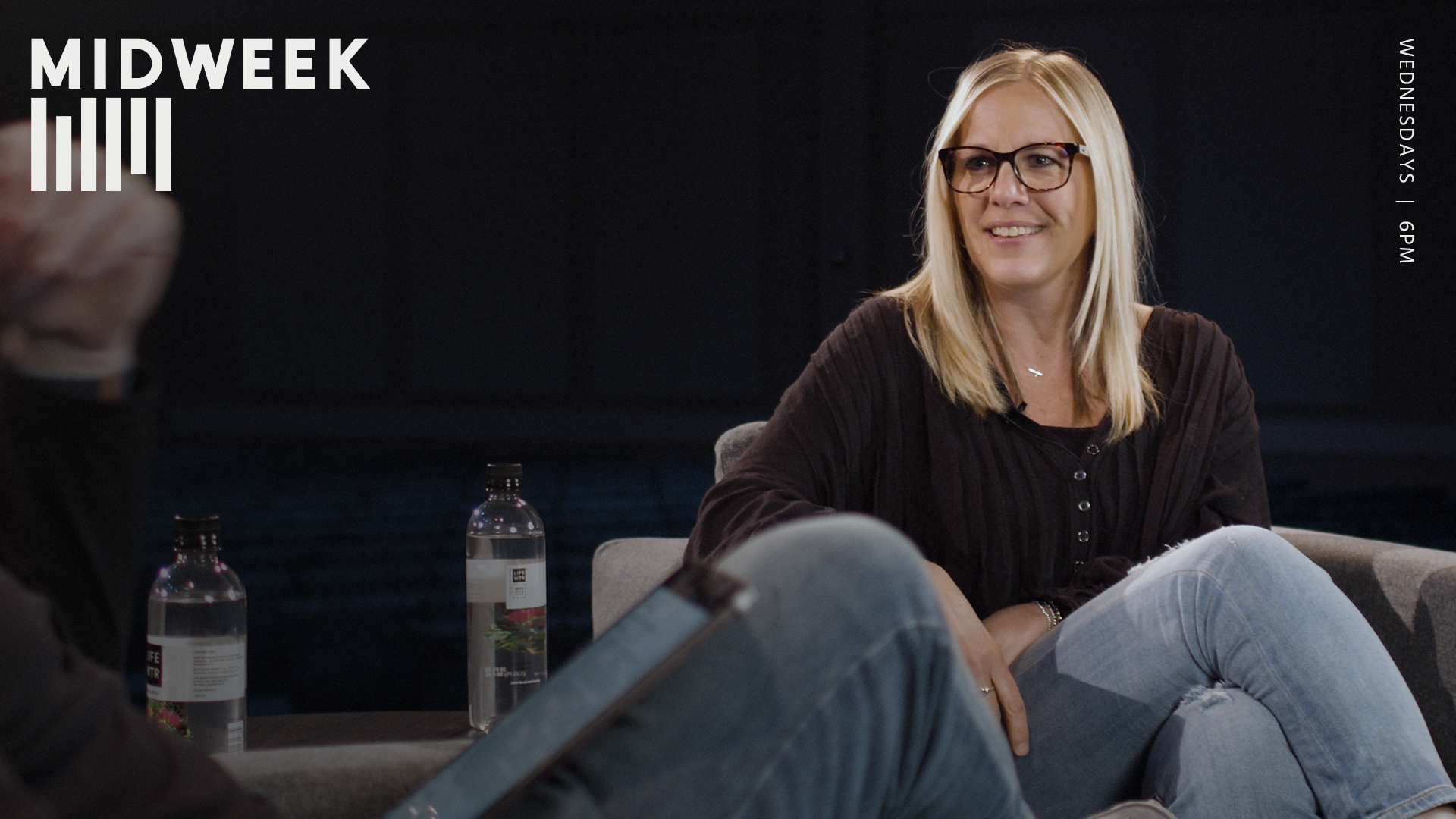 midweek rewind
Only one more Season One episode left! LifePoint Midweek is a weekly video series featuring conversations about life, faith, and more. If you missed Part 2 of last week's conversation about faith and mental health with Suzie Lawyer, be sure to catch up on our Resources page. And don't miss our final Midweek Season One episode this Wednesday!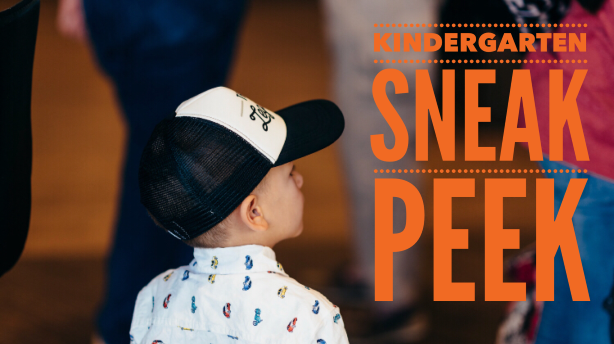 IT'S ALMOST TIME!
We're getting ready to promote grades soon! Next Sunday (June 20) parents of incoming Kindergarten students are invited for a sneak peek of our K/1st classroom! Pick up your kids and stop by after either the 9:30 service or the 11:00 service. Meet our staff and volunteers, ask questions and take a look at the classroom space. We can't wait to meet you!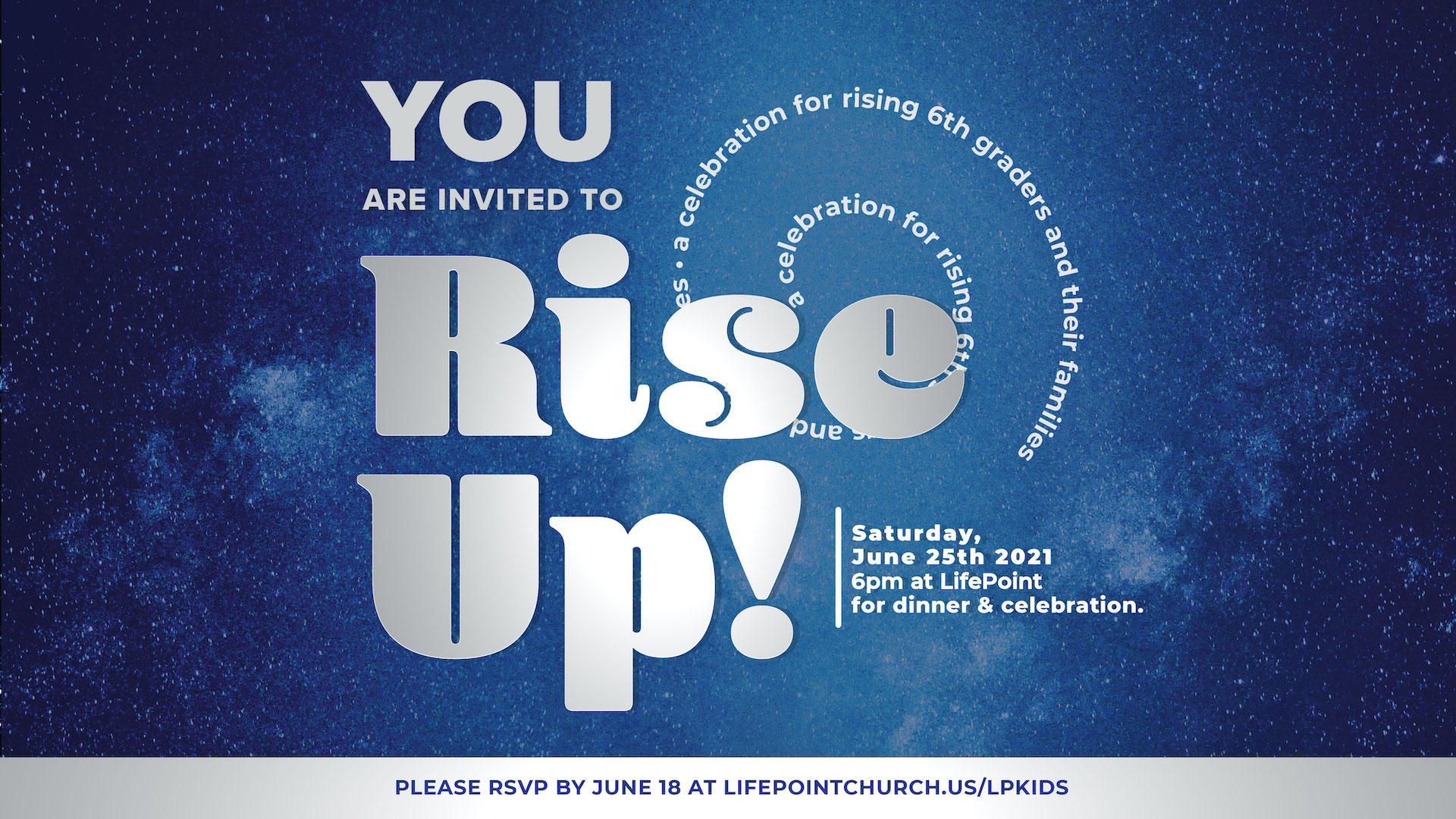 IT'S TIME TO RISE UP!
Our current 5th graders are moving up to middle school! Join us on Friday, June 25 at 6 pm as we celebrate your child's milestone with you. The 5th Grade Team will say farewell to your child and introduce them to the Middle School Team  – plus dinner and fun. We can't wait!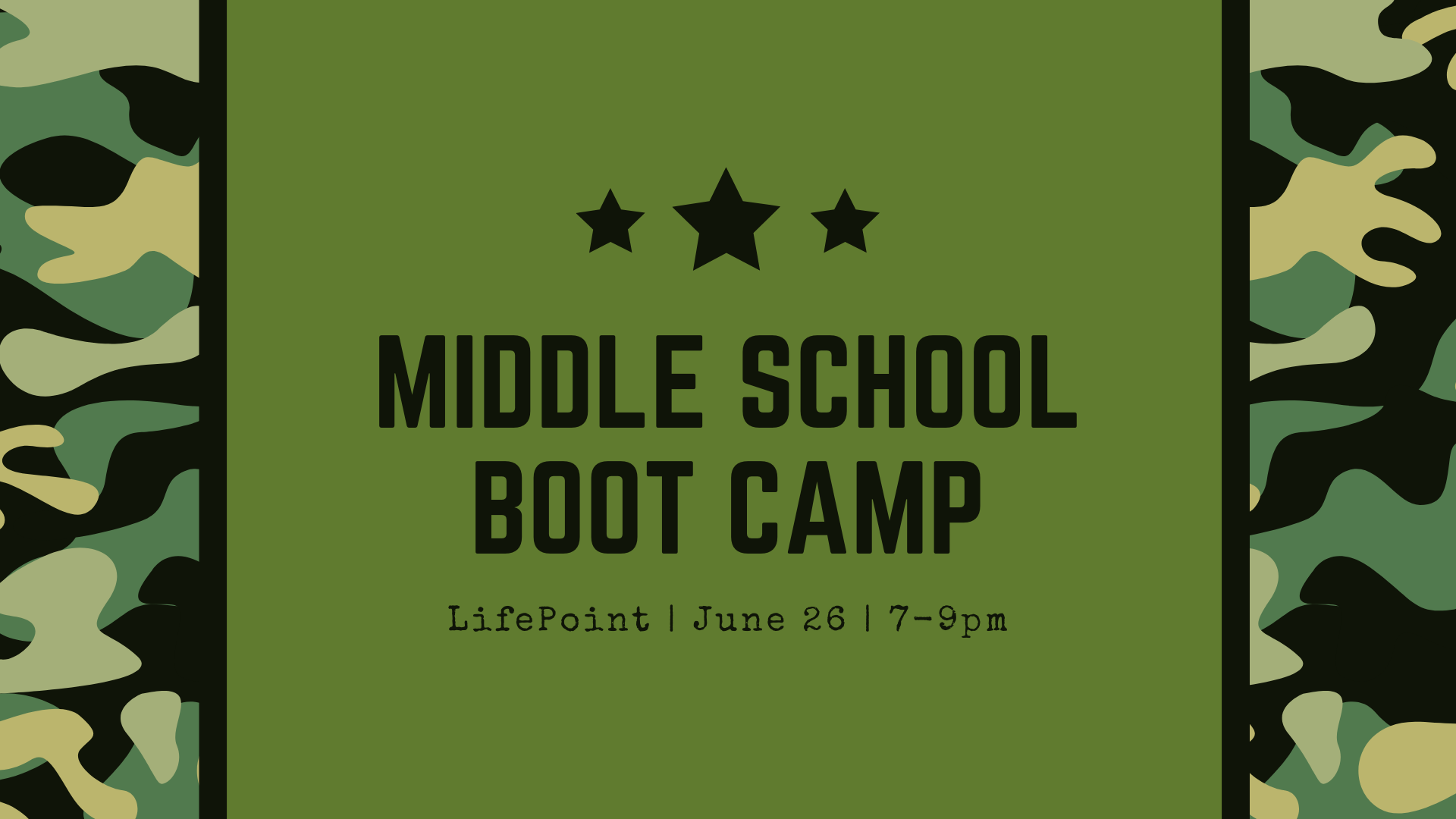 MIDDLE SCHOOL BOOT CAMP
It's almost Promotion Weekend and we're going to welcome our rising 6th graders Middle School style! Join us on Saturday, June 26 at 7 pm as we compete for bragging rights with the 7th & 8th grade teams in our epic bootcamp initiation. It's going to be awesome!
WE CAN'T WAIT TO MEET YOU!
Connecting at a new place is a huge first step toward feeling at home. It can be a little intimidating if you don't know where to start.
We'd love to get to know you better and help you get connected! If you visit on the weekend, fill out a Connection Card and bring it to the Welcome Desk. We'll have a gift waiting for you! Or, you can simply connect with us online. Click the button or text LPCONNECT to 97000.
received fiscal year to date
annual budget
(fiscal year ends aug 31, 2021)