Becoming Unoffendable | Joe Duke
Seems like there's plenty to be upset about in our world. We can even get personally offended by the actions and comments of others around us. Here's a radical, relational idea: What if you can become unoffendable? That's right—unoffendable. It's rare but possible. Through Jesus working in us, it's possible to deflect hurt over offenses. It's possible to find power over anger and bitterness. It's possible to enjoy the freedom of becoming unoffendable!
If you're new, have a prayer request or want to explore ways to connect, text LPCONNECT to 97000
Upcoming events and ministry updates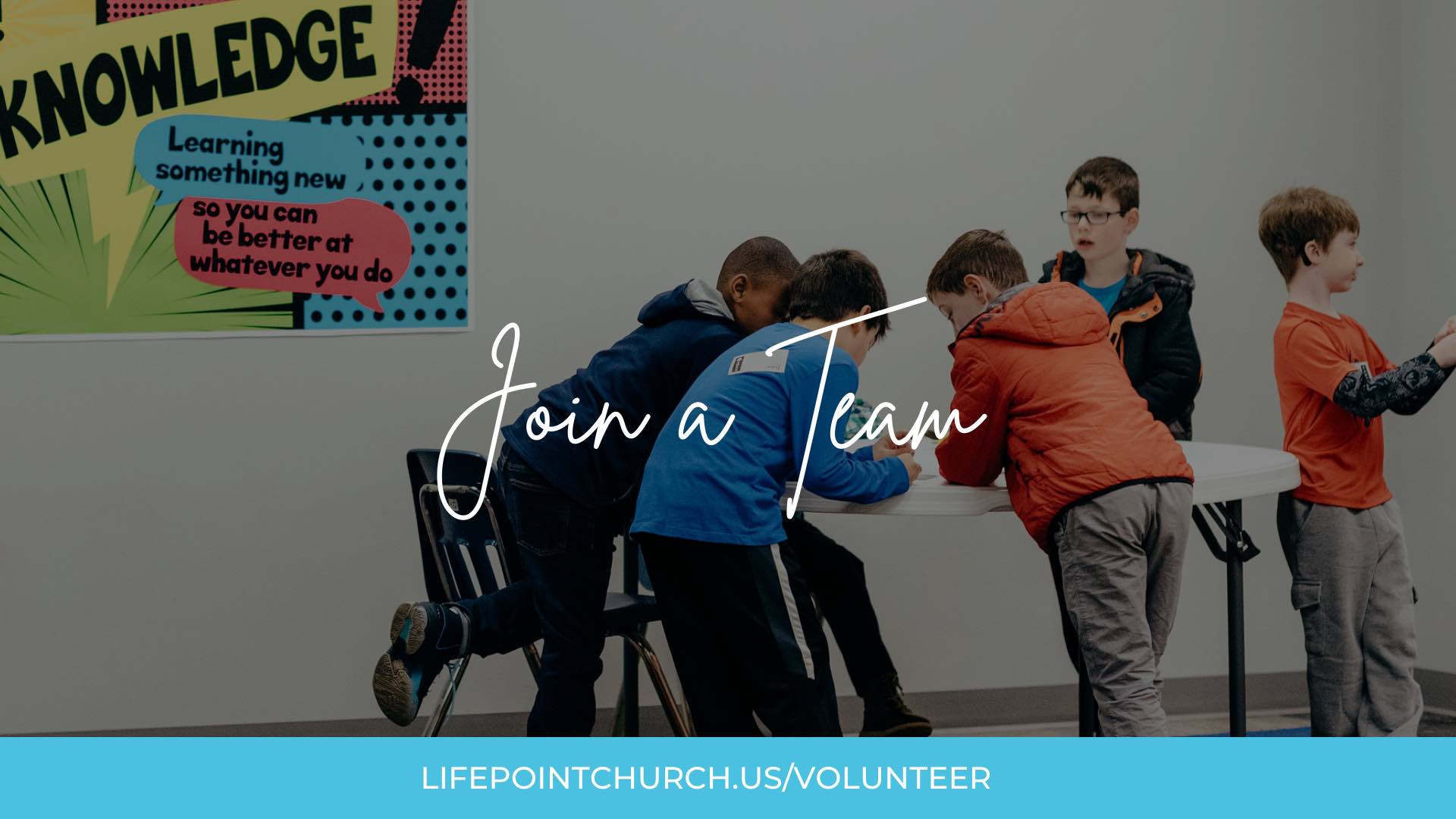 YOU CAN MAKE A DIFFERENCE!
God has uniquely shaped you with skills and experiences to use for His glory. Join a team and discover how to use your time, talent and gifts to influence others to find and follow Jesus. Plus, joining a team is a great way to get connected – we have a spot for you!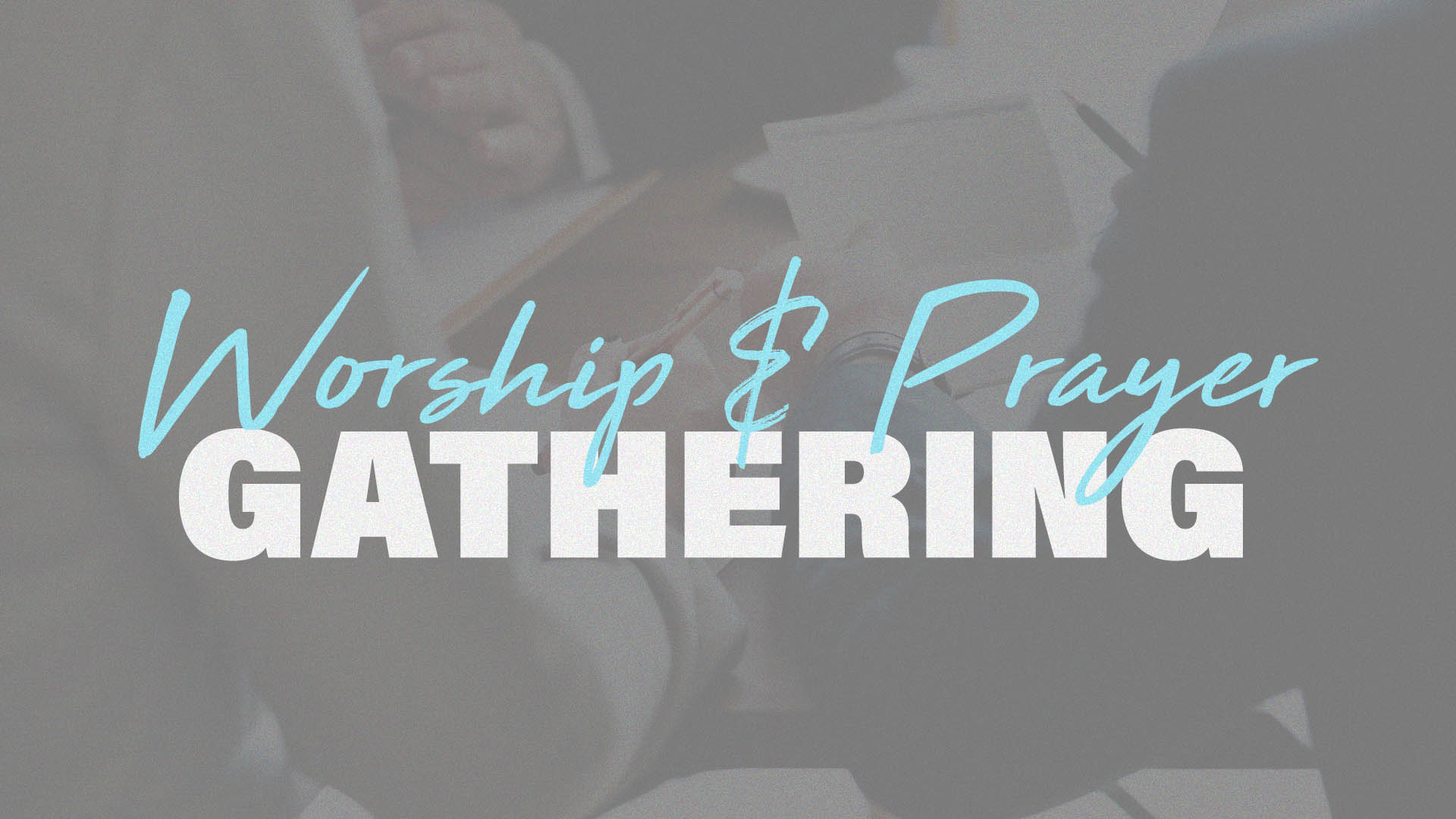 JOIN US TONIGHT!
Join us TONIGHT, June 6 at 7 pm for our next Family Prayer Gathering! We'll be gathering in Room 200 (upstairs) to  spend time praying over our families, our church,  our nation and our world.
Have a prayer request? Let us know!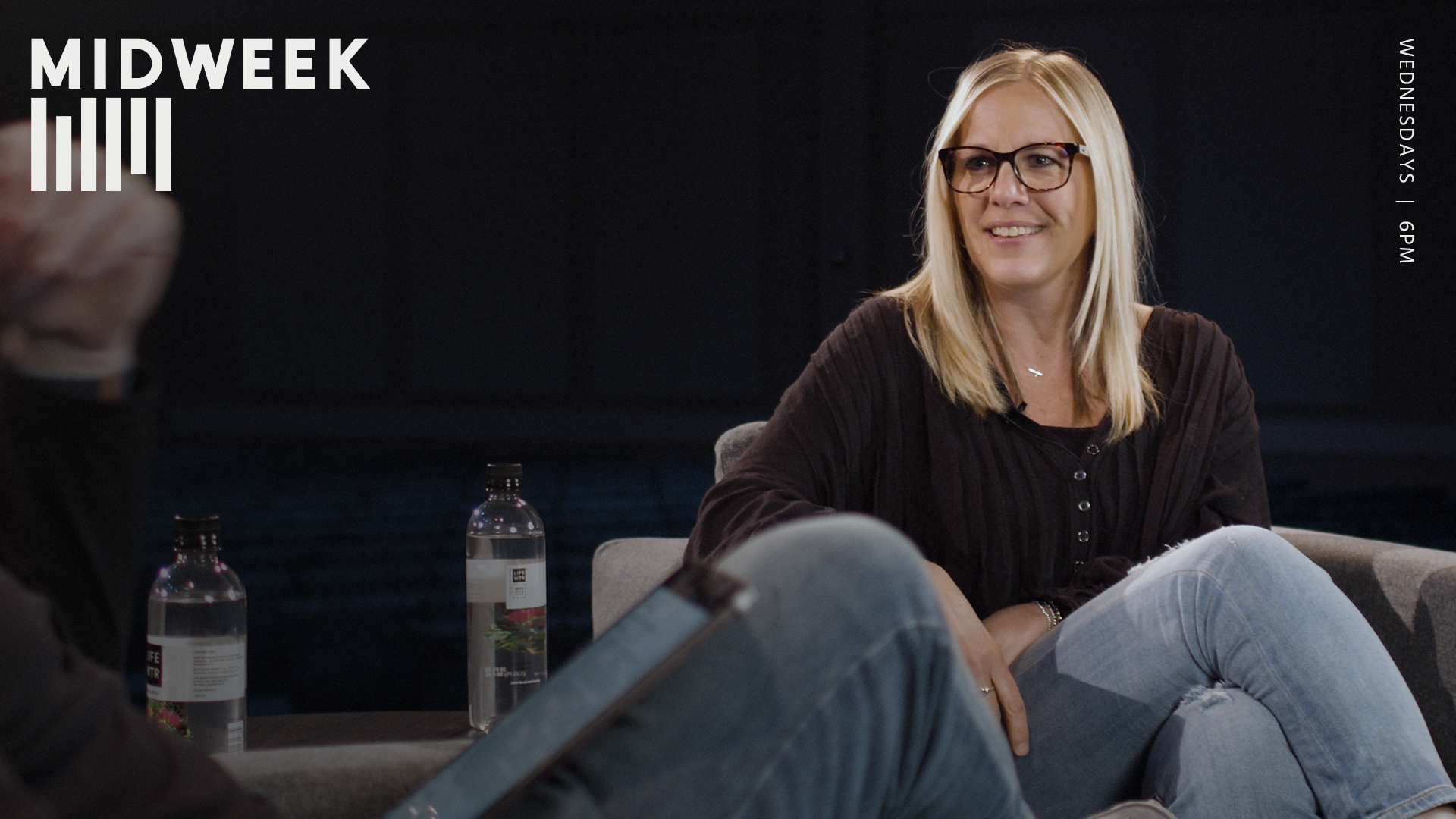 midweek rewind
Only a few more Season 1 episodes left! LifePoint Midweek is a weekly video series featuring conversations about life, faith, and more. If you missed last week's conversation about faith and mental health, Part 1, with Suzie Lawyer, be sure to catch up on our Resources page. And don't miss Part 2 this Wednesday!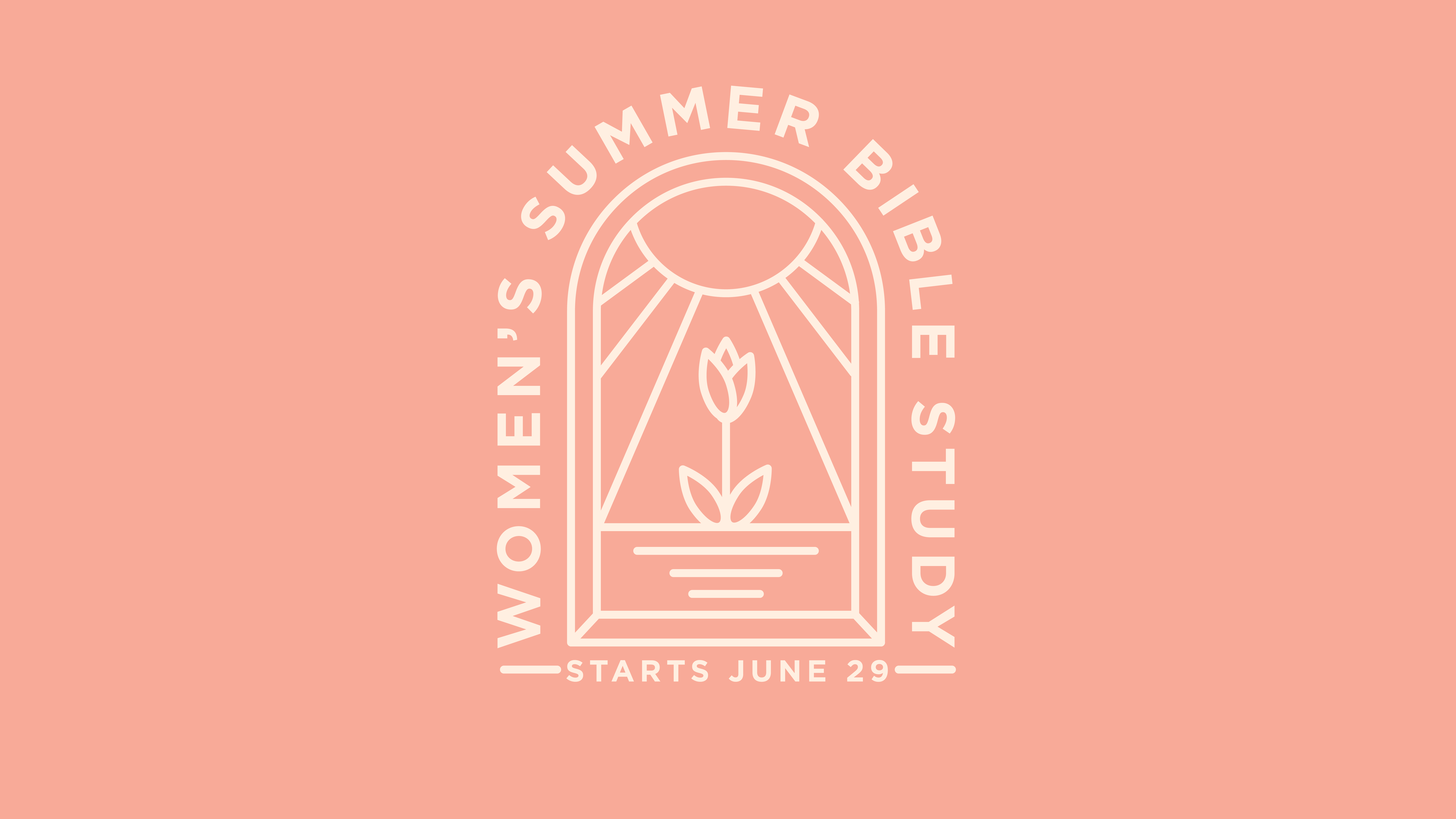 WOMEN'S SUMMER BIBLE STUDY
This summer, our Women's Ministry will be studying Jonah, a book full of God's patience, presence and provision. This six-week study will allow you to see God's patience in your own life much the same way you see His patience with Jonah. Study begins Tuesday, June 29, with virtual and in-person options.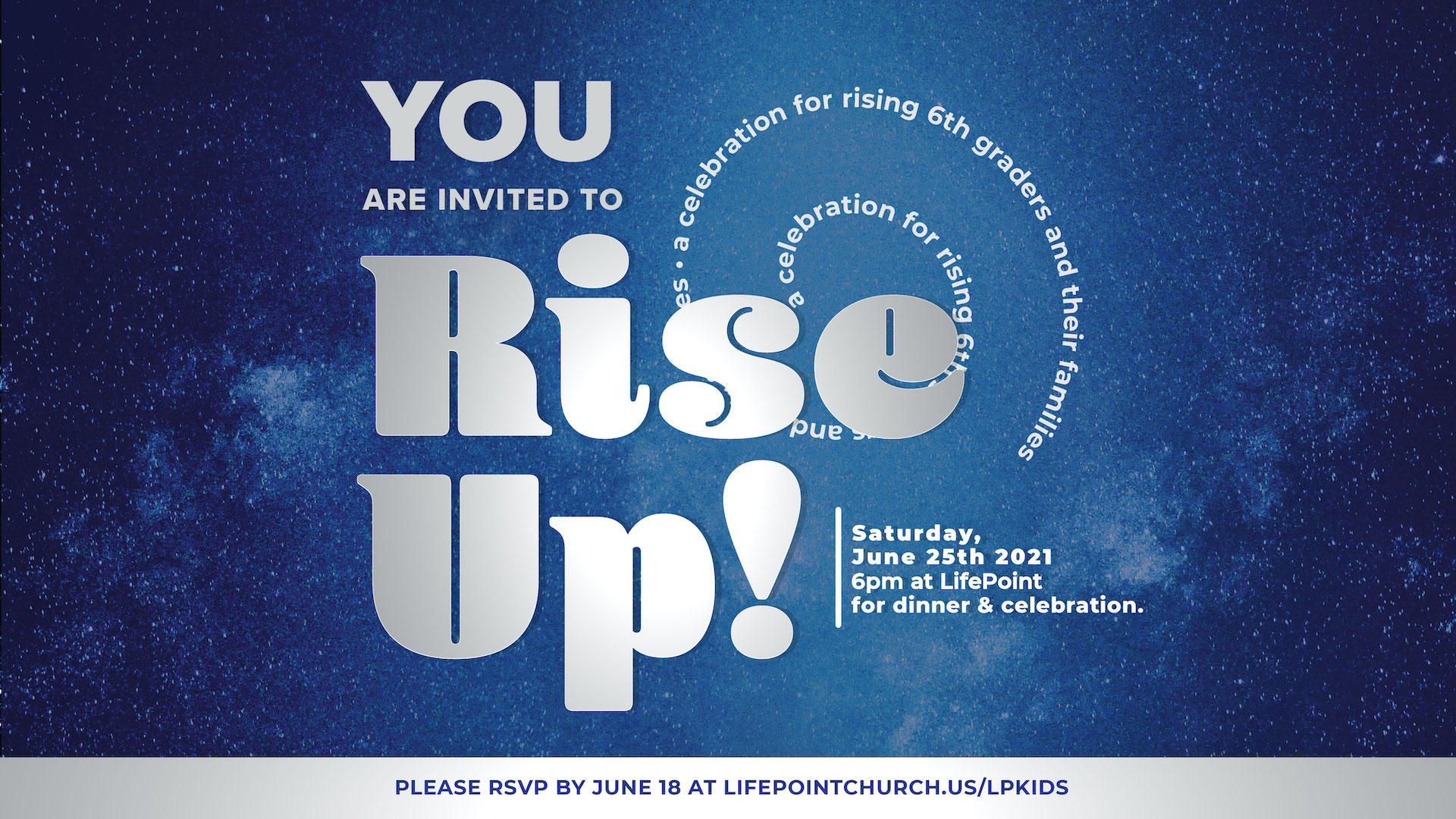 IT'S TIME TO RISE UP!
Our current 5th graders are moving up to middle school! Join us on Friday, June 25 at 6 pm as we celebrate your child's milestone with you. The 5th Grade Team will say farewell to your child and introduce them to the Middle School Team  – plus dinner and fun. We can't wait!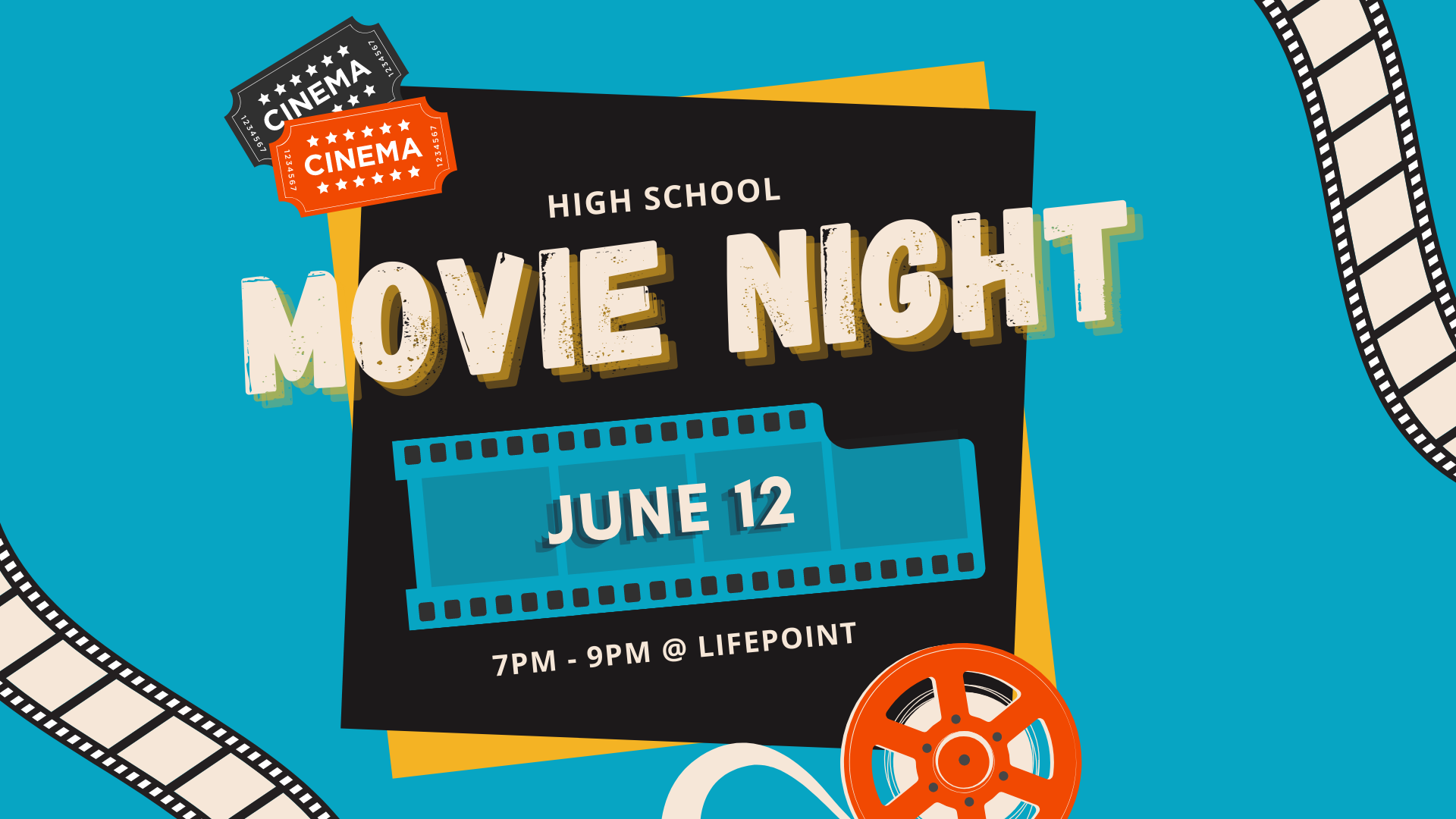 High School MOVIE NIGHT
Hey High School students! Invite a friend and join us in the Underground on June 12, 7-9 pm for movie night on the big screen! Plus, of course, POPCORN! Movie will chosen by popular vote from our high school group.
WE CAN'T WAIT TO MEET YOU!
Connecting at a new place is a huge first step toward feeling at home. It can be a little intimidating if you don't know where to start.
We'd love to get to know you better and help you get connected! If you visit on the weekend, fill out a Connection Card and bring it to the Welcome Desk. We'll have a gift waiting for you! Or, you can simply connect with us online. Click the button or text LPCONNECT to 97000.
received fiscal year to date
annual budget
(fiscal year ends aug 31, 2021)